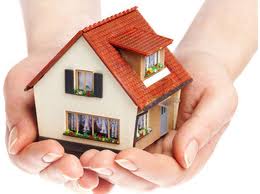 The Kentucky Unemployment Bridge Program (UBP) is a new loan option for eligible homeowners to assist them in making their mortgage payments.
To be eligible, the homeowner must have experienced a job loss or reduction in income due to the changing economic conditions, through no fault of their own, or have a qualifying disability, and demonstrate a need for assistance.
The employment or income-related event must have occurred within the three (3) year period prior to the date of application.
The maximum amount of assistance is $15,000 or 12 months, whichever occurs first.
Other qualifications apply.  There is no charge for this service.  To get started, contact the Homeownership Protection Center today! Applications are accepted for the UBP Program year round at any DBCAA office location in Clay, Jackson, Laurel and Rockcastle Counties.   Please contact your local DBCAA office in the county in which you live to make an appointment and for additional information about the UBP Program.
Toll Free – (866) 830-7868